The game crashes while I'm playing.
It could be that your computer doesn't meet the system requirements of the game you're trying to play, therefore you won't be able to play the game on your computer. Please go to the info page of the game by looking it up on this page. Then click on the 'System requirements' button.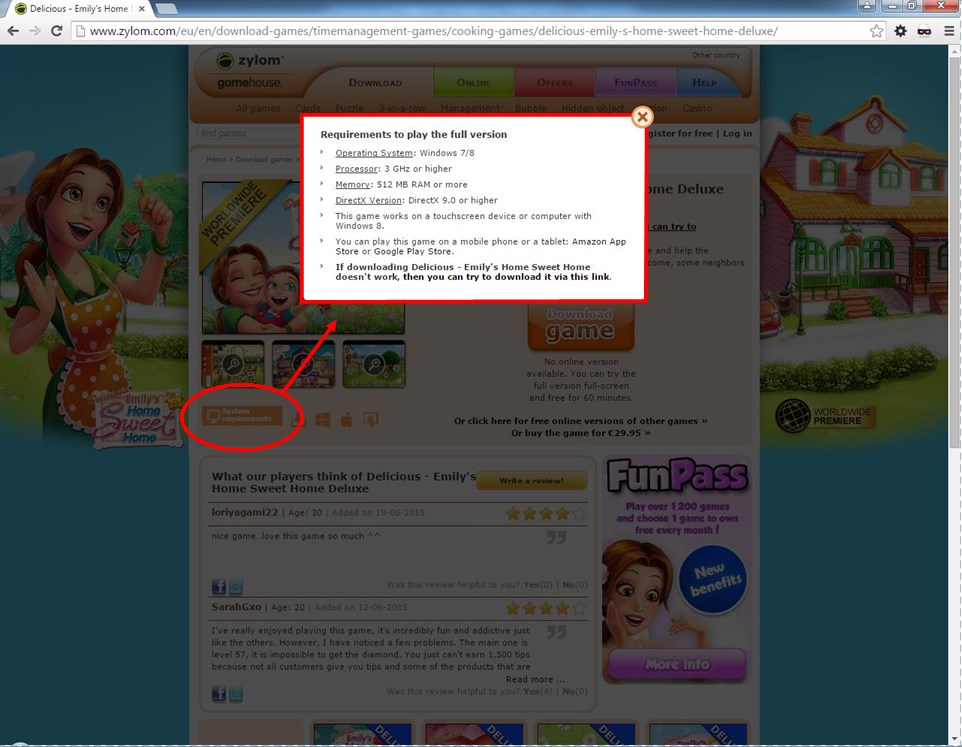 To check the system information of your computer, please follow the instructions for the right Windows version.

Windows Vista and Windows 7
Windows 8

If your computer meets the system requirements to play the game, then the problem is most likely caused by outdated video card drivers. Please select your browser below and follow the correct steps to update them.

Windows Vista and Windows 7
Windows 8

Windows Vista and Windows 7
1) First you need to find out the name and type of your video card by going to the Start menu of your computer (in the lower left corner of your screen) and enter 'dxdiag' in the bar that says 'Search programs and files'. You will see a file called 'dxdiag.exe'. Click on it to open the file.





2) Click on the 'Display' tab at the top. 3) This page displays the info of your video card. Write down the exact name and manufacturer, which you can find at the top of the page.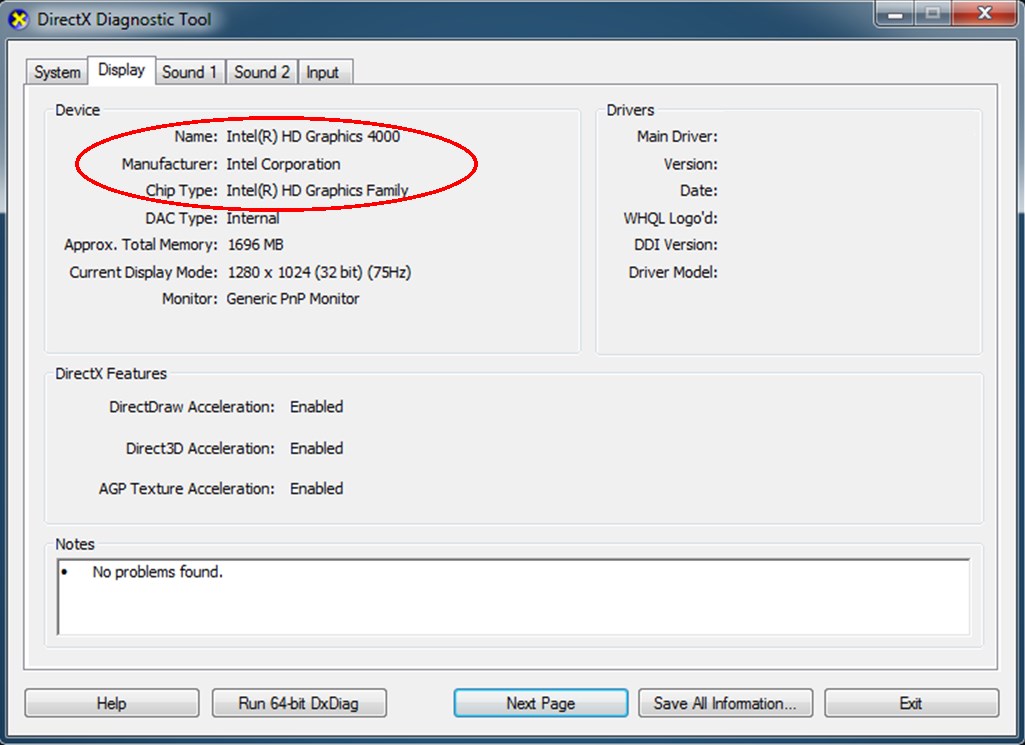 4) The most common manufacturers are ATI/AMD, nVidia and Intel. If you have one of their cards you can go to the correct website by clicking one of the names below:

5) Install the new drivers and restart the game.
6) If this doesn't solve the problem, please
click here to install the latest version of DirectX
.
Windows 8
1) Move your cursor to the right side of you screen to open the Search-box and type in 'control panel'. Click in the search results on 'Control Panel'.
2) Click on 'Hardware and Sound' and choose 'Device Manager' under 'Devices and Printers'.
3) A new window with the Device Manager opens. You may need to click on 'Continue' first.
4) Double-click on 'Display Adapters'.
5) Right-click on the display adapter mentioned. If there are multiple display adapters, right-click the upper display adapter. Then choose 'Update driver software'.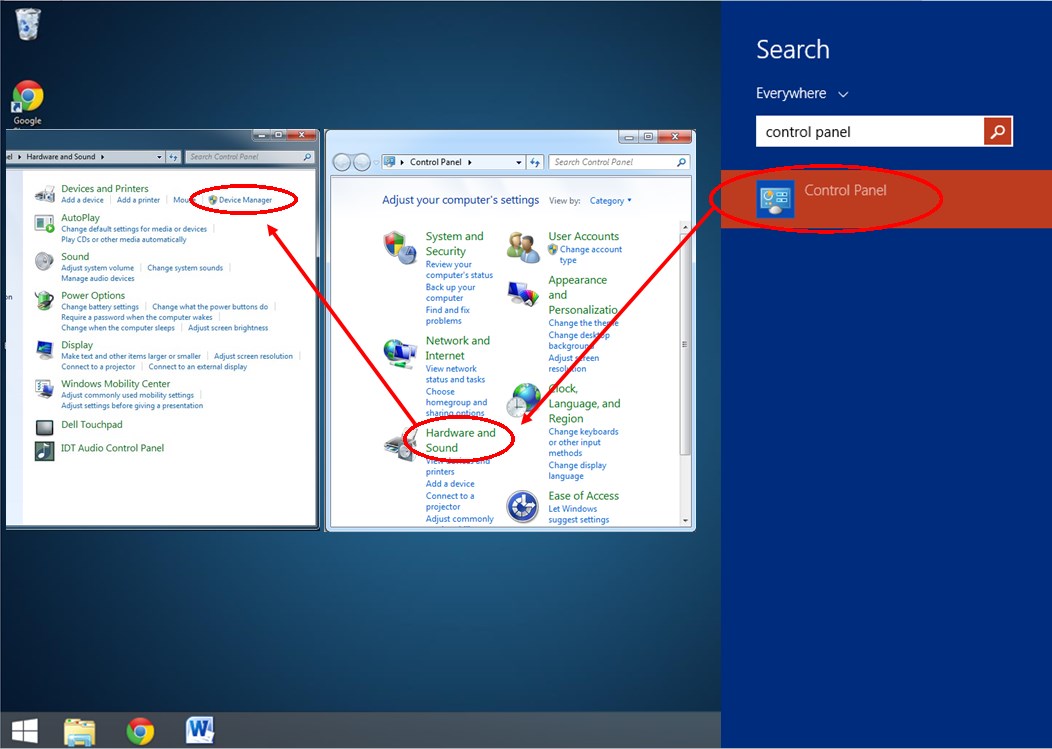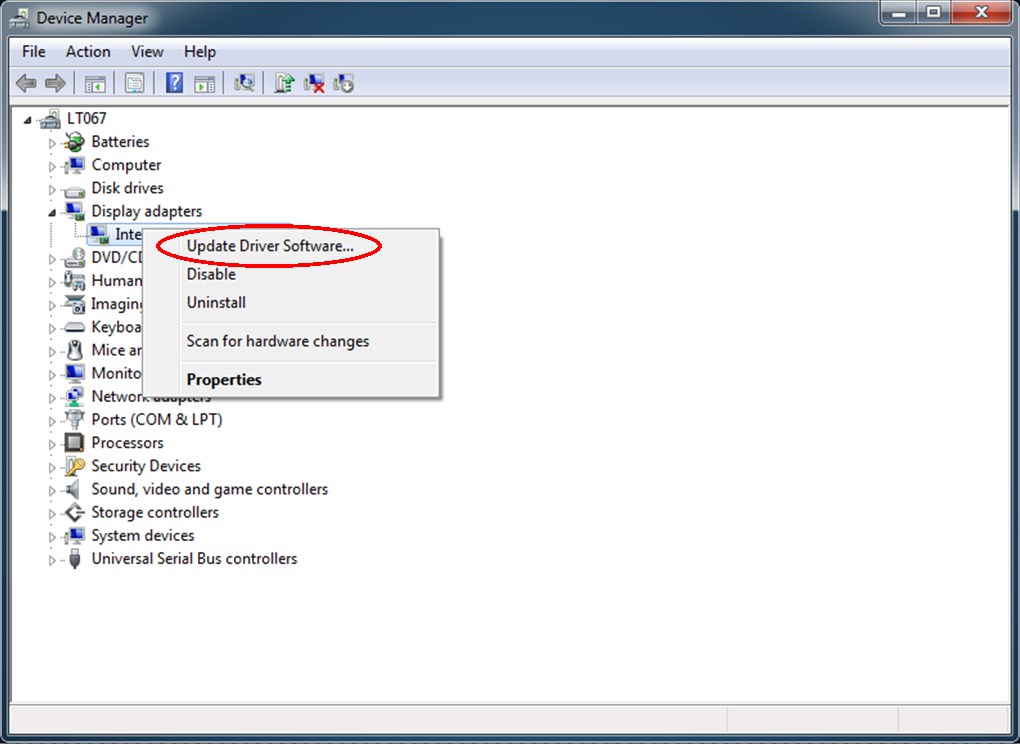 6) Click on 'Search automatically for updated driver software'.
7) In most cases, Windows will start looking for updates immediately. In some cases you will have to choose to look for updates online first before Windows will start looking for updates.
8) If there are any updates, please install them by following the steps on your screen.
Did you find the answer to your question?