I've installed the Zylom GamesPlayer, but every time I come back to your website, I get the message to install it again. What should I do?
This is normally caused by Internet Explorer 8 or higher. You can easily solve this problem without installing a different version of Internet Explorer:
1) Open Internet Explorer.
2) Click on the shredded paper icon. You will find this next to the address bar (where, for instance, it says www.zylom.com), to the left of the blue arrows and the red cross.





3) If you can't find it there, you can go to 'Tools' and click on 'Compatibility View'.

If this doesn't solve your problem, please follow these steps:
1) Start Internet Explorer.
2) Press 'Alt' to see the Tools Menu Bar.
3) Click on 'Tools', then 'Compatibility View Settings'.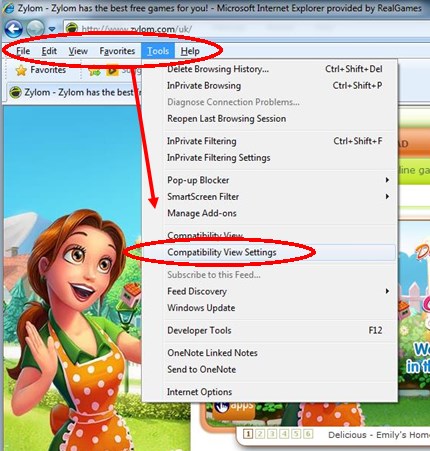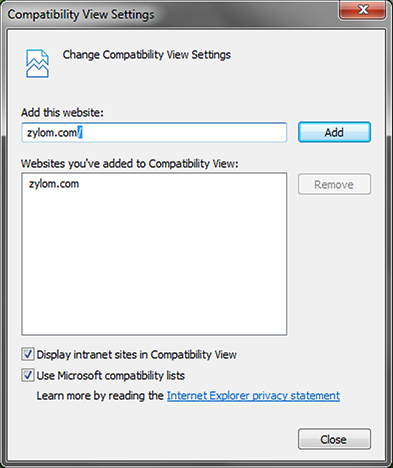 4) Make sure the 'Display all websites in Compatibility View'-box is selected.
5) Click on the 'Close' button.
6) Close Internet Explorer.
7) Restart Internet Explorer and play a game on our website.

PLEASE NOTE:
If you want to play all our games without any problems we advise you to use a different browser, such as Google Chrome or Mozilla Firefox.
You can click on one of the browsers below to safely install it for free if you don't have another browser on your computer.
Google Chrome
Mozilla Firefox
Did you find the answer to your question?