Can I play games with my FunPass on another computer?
Should you wish, you can play with your FunPass on another computer or laptop in your home. Follow these steps to do so:
1) Download the game or games you want to play. Click here to go to an overview of all our games.
2) Install and start the game. Click on 'I already have FunPass' at the bottom of the first screen. If you don't see this screen, but a login screen, please continue to the next step.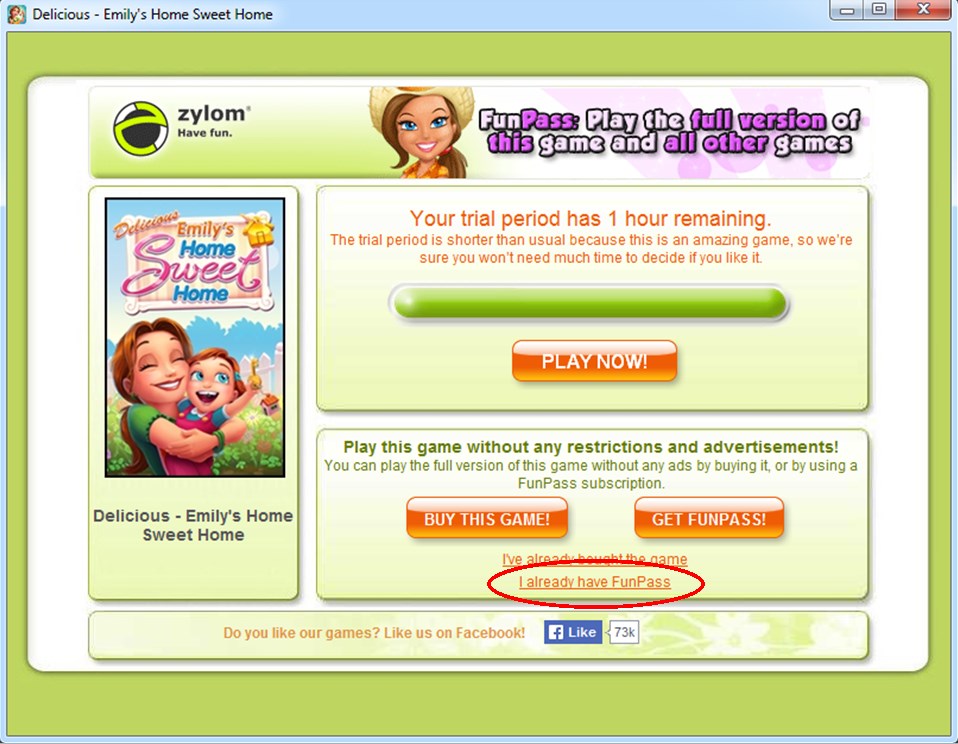 3) Enter the login name or email address and password you used to order FunPass and click on 'Log in'. You're now able to play the full version of the game with no restrictions.

PLEASE NOTE:
You can only play with FunPass on one computer at the same time. If you log in on another computer, you will automatically be logged out from the first computer.
Did you find the answer to your question?