I have a coupon code. How can I use it?
Follow these steps to use your coupon code:
1. First you need to download and install the game you'd like to buy.
Click here to choose your game
, and follow the steps to install it. If you've already installed the game, please continue to step 2.
2. You can try the game first by clicking PLAY NOW and logging in if you still have trial time left. Otherwise you can continue to step 3.
3. Quit the game after trying. You'll see a screen with the benefits of buying and a BUY THIS GAME button. Click the button. If you haven't tried the game, you can click on BUY THIS GAME right after starting it.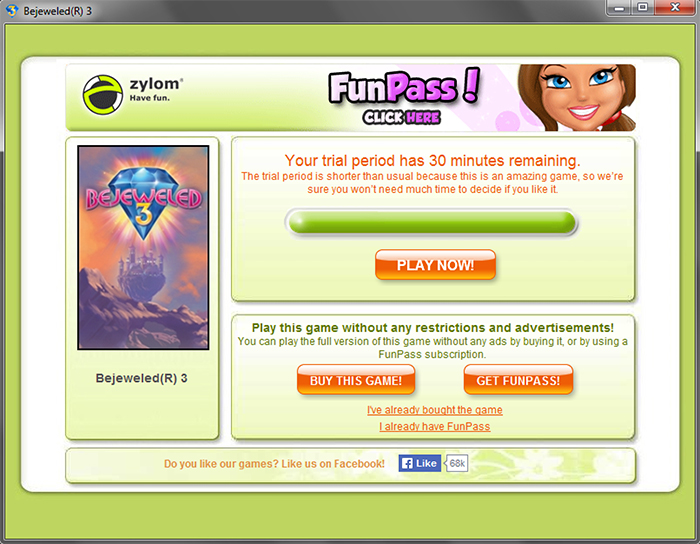 4. The game will connect to our online store. Log in with your login name/email address and password.
5. Fill in your coupon below the "Coupon code" header, and click "Apply". Note that you need to enter the exact code.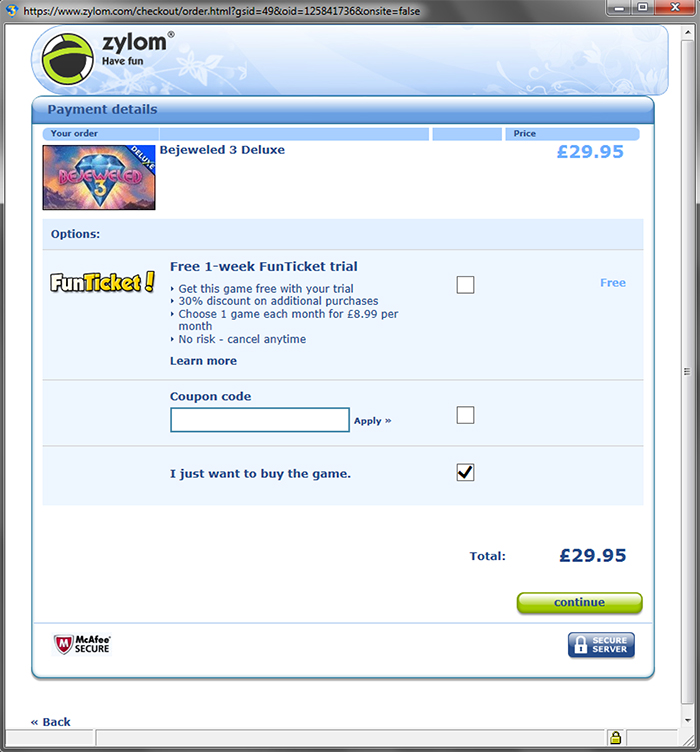 6. Follow the other steps to order the game. If you have a coupon code for a free game, it will be immediately activated. If you have a coupon code for a discount, you'll need to enter or confirm your payment details before the game can be activated.
Did you find the answer to your question?