Burger Shop
Do you love a tasty game? Then you should play the Burger Shop hit series! In these fast-paced cooking games you sell burgers, fries, soft drinks and lots of other delicious snacks to reach your daily goals. Make sure you serve everything in time to make your customers happy.
You might also like these series: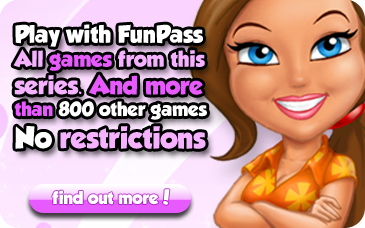 Write a review!
There are no reviews yet. Be the first to write a review about Burger Shop!
Share your thoughts on Burger Shop!
Have you played Burger Shop? Would you like to share your opinion with other players? Write your own review here!
Please log in to write a review.
Tip:
when writing a review, please think in particular about the look of the game, the storyline (if applicable), and the gameplay. Is the game too difficult too soon, or is the pace perfect for you? Is the game short, or can you play it for hours on end? Do you like the main characters? Does the music create a certain atmosphere? Is the game suitable for advanced players only, or is it also great for beginners? Would you recommend this game to other players?