Lost Lagoon
Play the exotic Lost Lagoon games and explore deserted islands! In the first chapter of this hit hidden object series, you're stranded on an unknown island. Due to an accident you have temporarily lost your memory. Where exactly are you, and where is everybody else? In your search for answers you investigate an ancient temple, a sunken... More info »
You might also like these series: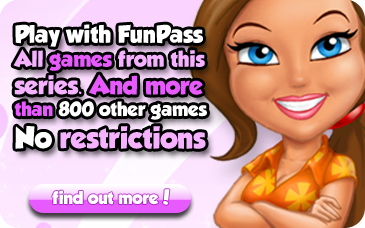 Write a review!
There are no reviews yet. Be the first to write a review about Lost Lagoon!
Share your thoughts on Lost Lagoon!
Have you played Lost Lagoon? Would you like to share your opinion with other players? Write your own review here!
Please log in to write a review.
Tip:
when writing a review, please think in particular about the look of the game, the storyline (if applicable), and the gameplay. Is the game too difficult too soon, or is the pace perfect for you? Is the game short, or can you play it for hours on end? Do you like the main characters? Does the music create a certain atmosphere? Is the game suitable for advanced players only, or is it also great for beginners? Would you recommend this game to other players?